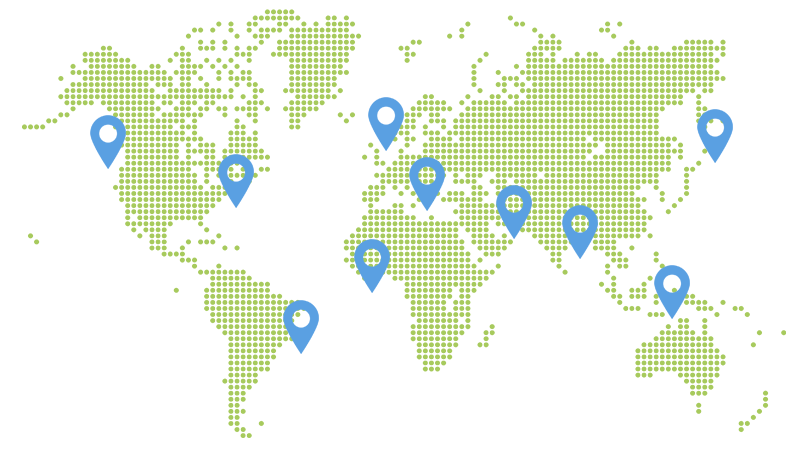 About Pioneer Consulting
Pioneer Consulting specializes in telecommunications infrastructure development with a focus on subsea fiber optic cables. We provide a full suite of services to support a project's development lifecycle while supporting clients such as developers, investors (both debt and equity), contractors, entrepreneurs, telcos, and OTTs, to name a few. Our services include technical and commercial due diligence, asset valuation, engineering, project management, permitting, procurement, quality assurance, and market research. Pioneer Consulting's accurate, insightful, and thorough advisory services have provided clients with objective and independent guidance in support of their project and strategic goals.
PTC'21

Thank you for joining Pioneer Consulting at PTC'21!

If you require project assistance, want to learn more about our services or would like to connect, please reach out via: sales@pioneerconsulting.com.

On-site Global Client Support

Our team continues to ensure project quality wherever it is needed. Managing Partner Gavin Tully and Director of Client Solutions Bertrand Clesca had a very productive visit with Alcatel Submarine Networks in November 2020. Pioneer Consulting is proud to be working with the team at ASN Calais.

Submarine Networks World 2020

Thank you to Terrapinn for hosting a fantastic virtual event—Pioneer Consulting was very pleased to be part of three different and well-attended panels. Howard Kidorf moderated the panel: "Evaluating New Technologies for Subsea Cable Projects," Gavin Tully moderated the panel: "A Consortium Approach that Works," and Bertrand Clesca moderated the panel: "Assessing Cable Upgrades Panel—How, why and more importantly when?"

Subsea World 2020: July 22-23, 2020

Thank you to Capacity Media for hosting a successful virtual event from July 22-23, 2020. In case you missed the sessions but registered for the event, be sure to watch the on demand panels: "Maintenance and Upgrading – Preventing the Extinction of Cables" and "Addressing the Shannon Limit" which both were moderated by two of Pioneer Consulting's core team members.

Assisting Clients

In late February 2020, Hasnain Ali, Director of Permitting & Regulatory Affairs Pioneer Consulting Middle East, visited the UK offices of Alcatel Submarine Networks.

Submarine Networks EMEA: February 18-19, 2020

Many thanks to the entire Total Telecom team for organizing such an amazing event. As an Association Partner of Submarine Networks EMEA, Pioneer Consulting was very pleased to attend and participate in sessions over the two-day conference. Thank you as well to all the panelists and see you again in 2021!

PTC'20: January 19-22, 2020

While attending PTC'20, Mertech Marine announced it was pleased to welcome Pioneer Consulting as part of its international business development team to this ground-breaking sector within the submarine cable business of submarine cable recovery and recycling.
February 17, 2021

The company also supports Southern Cross through contract review, desktop study and cable route study assessment, terrestrial activities oversight, permitting oversight, and COVID-19 risk analysis.

February 3, 2021

"Don't Wake the Dolphins: Preparing for noisy activities ahead of a subsea cable project."

January 26, 2021

Company delivers comprehensive analysis.
Contact Pioneer Consulting
Telephone: +1 978 357 3605
Fax: +1 501 648 9354
Legal Address: 221 River Street, 9th Floor Hoboken, New Jersey 07030 USA